Cardiology & Diabetes Centre of Excellence
Reflex Medical Center is integrating the Cardiology & Diabetes Clinic to your medical care. Owned and led by Professor Dr. Emmanuel Eroume A Egom, the Center of Excellence offers cutting edge treatment algorithms, clinical studies and a research site to address your medical needs.
The Cardiology Clinic is focused on treating and preventing cardiovascular conditions. The Heart Health Program targets early detection and the prevention of cardiac events. The Diabetes Clinic focuses on treating & preventing diabetes & its complications. Both clinics work together to handle cardiometabolic disorders.
Strengthen your heart and prolong your life. Schedule your risk consultation today.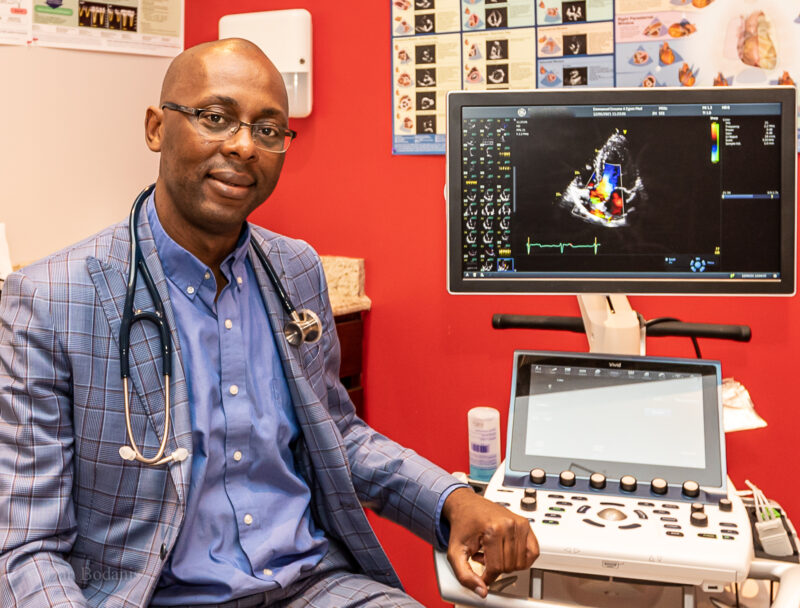 Urgent and non-urgent Cardiology, Diabetes, & Geriatric Cardiology Consults.
General Internal Medicine Consults.
Comprehensive Cardiovascular Diagnostics Testing & Screening.
Urgent cases are scheduled within the same week1 of receiving the referral.
Detailed high-quality consult reports presenting the patient diagnosis, prognosis and therapeutic plan.
Clinical services are offered in English, French & Italian.
Eligible patients can enroll in leading clinical trials as per protocol.
Onsite Cardiac Diagnostic Tests